GALAXY WIRE WHEELS: PRODUCING WHEELS REMAINS A FAMILY AFFAIR
In today's world of mega merges, corporate takeovers and questionable accounting methods, it's a breath of fresh air to hear about a successful family business. The business in this case is Galaxy Wire Wheel. Although only 7 years old, this family-run enterprise has created a strong niche in the marketplace.
The owners of Galaxy Wire Wheel are Gustavo and Eli Villalobos. This husband and wife team started out in a small shop located in Pico Rivera, California. After a short time the demand for their wheels became so great that they had to move to a larger location in La Puerto. Even then, the space became limited because of favorable market conditions. Eventually, Gustavo and Eli had to lease a larger production facility in Pomona. This is where they are located today. Galaxy Wire Wheel specializes in on thing, wire wheels. Their focus is to create the perfect wire wheel. Unlike other wheel companies, they do not believe in making one-piece designs. Lowriders are what brought them into existence and they are loyal to the community.
THE MOTTO OF GALAXY WIRE WHEEL IS HONESTY, QUALITY AND CUSTOMER SATISFACTION
The never-ending quest to produce a perfect wire wheel has led them to many different ideas. Their own empirical observations, as well as feedback from lowrider fanatics are combined into research and development of new innovations.
Galaxy Wire Wheel has a variety of designs. They sell a lot of 13's and 14's, but neither compare to the popularity of 20's. According to Carlos Molina, the production manager, their big 20 plus wheels go like hotcakes all across the nation. From coast to coast, they literally get hundreds of calls for the big "Dub" wires. Carlos makes sure that 20's are the main priority for his assembly group.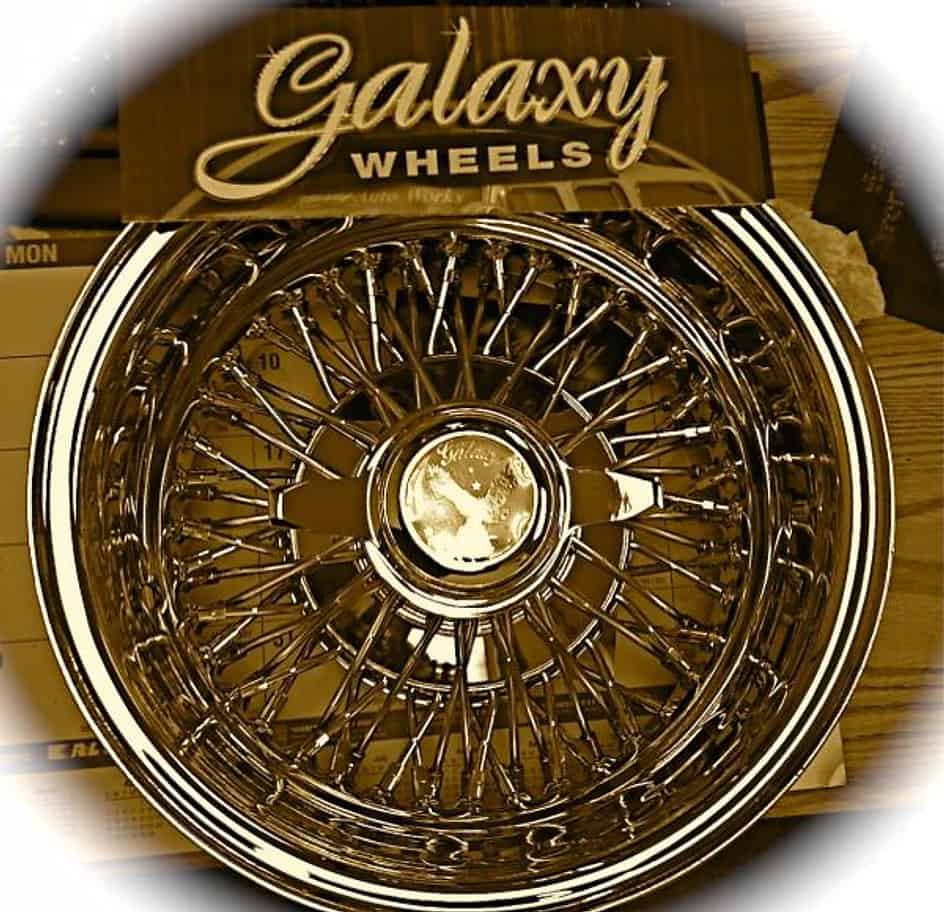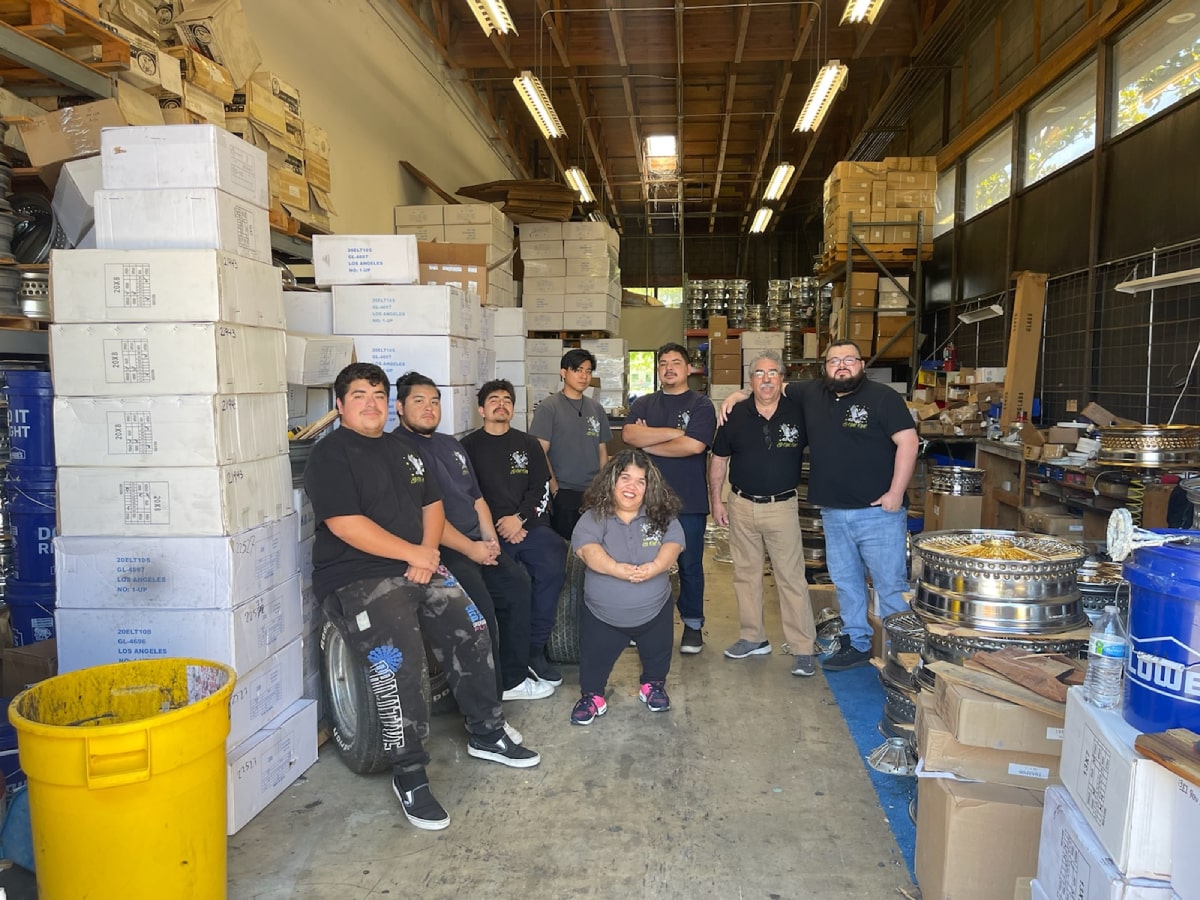 QUALITY HAS NEVER BEEN A PROBLEM WITH THIS COMPANY
One unique aspect about Galaxy Wire Wheels is that they imprint their logo on the hub of every wheel they produce. Almost no other wire wheel company has the same confidence in what they build. By doing this, they gain instant name recognition. Some manufacturers may balk at this considering it to be too risky, but not Galaxy. They stand behind their product 100%. When people see the Galaxy namesake emblazoned on their rims, they can ride with confidence.
Another distinctive feature of this family business is that they sell direct to the public. Not only do they sell their own name brand, they are also one of the largest nationwide distributors of Zenetti Wheels. Galaxy also carries other varieties of chrome wheels, as well. Their retail shop is busy all day long with purchases from walk-in customers. This in addition to all the phone orders. Buyers call in from across the United States demanding their products. Juan Villalobos is the shipping manager responsible for filling this demand. He and his crew work relentlessly boxing up the valuable wheels and sending them off to their respective destinations
Overseeing the entire operation is Martin Gomez. Martin is the General Manager who basically helps Gustavo and Eli run a tight ship. His expertise in organizational flow is without a doubt an invaluable asset to the overworked couple.
The motto of Galaxy Wire Wheels is honesty, quality and customer satisfaction. Honesty is always the best policy, even in a business world full of unscrupulous characters. Quality has never been a problem with this company. Their name goes on everything they manufacture. As for customer satisfaction, the fact that they have had to move two times to larger facilities tells you something. A steady demand clearly indicates that customer satisfaction has been top rate thus far.
What about the future goal of Galaxy Wire Wheel? Very simple, they want to continue to grow and expand to an even larger location. Thanks to all their customers, it is almast a sure bet that their goal will be realized in no time at all. Good Luck!